Today is Memorial Day when we dedicate an afternoon of barbecues and parades for remembering our fallen soldiers, airmen and sailors. Those who gave the ultimate sacrifice in our Armed Services. Every month we're adding about 100 new names to those fallen with no end in sight. This Memorial Day let's all dedicate ourselves to stopping the endless flights like this arriving from Iraq: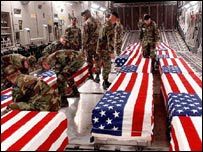 Too many of our fields have filled with marble monuments.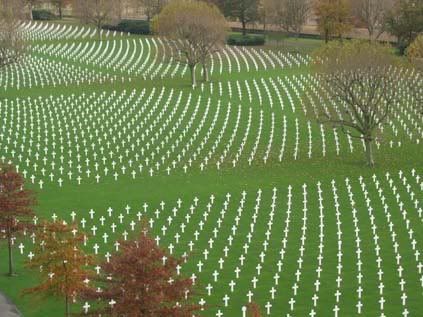 Each of us, couple with our friends and neighbors can change the direction this country took in 2000.