Sam Bennett kicked off her Congressional campaign in Allentown last night to a roomful of hopeful Lehigh Valley Democrats. Yes, I said "her." Sam is a woman for those not familiar with her candidacy. Actually named Siobhan for her Irish heritage she began the evening with a reading from a Gaelic poem to recognize her Irish roots. Introduced by Lehigh County Executive Don Cunningham and surrounded by her family and friends, Sam spoke about the importance of the issues and for the Valley to have a Member of Congress who represents the true values of those in the area, especially working and union families.
Charlie Dent currently holds this seat in a Democratic District. With a 10,000 person voter registration advantage this seat should be Democratic but isn't. There are reasons for that I won't get into here but suffice it to say the LV area seems to have a strong candidate this year in Bennett. She is raising money for a campaign far in excess of what her predecessors did and is speaking out against the war in Iraq differently.
Concentrating on Iraq and health care she kept repeating her mantra: "we can do better, we need an agent of change in Washington." Bennett said she would be that agent of change and vote for the interests and values of the Lehigh Valley and not "how she is told."
Here are some pictures, I'll add the video clips once they've uploaded.
Don Cunningham: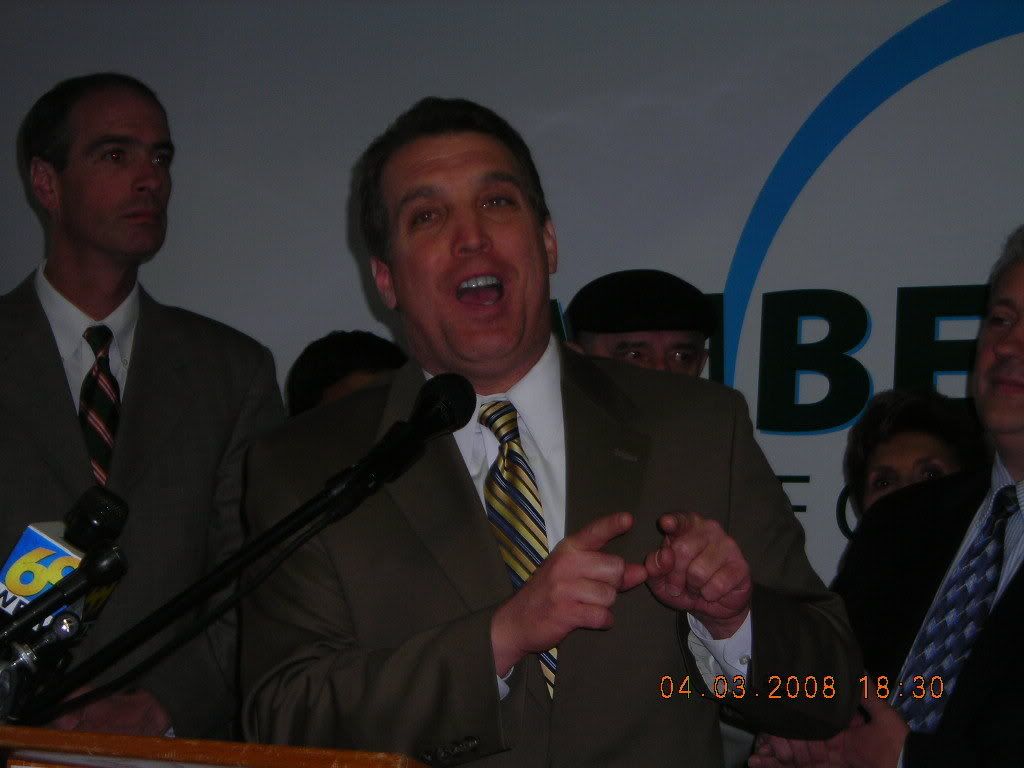 Sam appreciating the crowd and an enthusiastic introduction: