Mike Waltner of Erie will formally announce his candidacy for Congress for the Third District this afternoon. Phil English currently hold this seat. If you peruse our archives on articles on key Congressional votes for find his atrocious voting record. It's time for Phil English to go. I met Mike Waltner and his lovely wife at the last Democratic State Committee meeting and we've spoken several times since then and he was thoughtful enough to give me an exclusive last evening about his announcement. Thanks Mike. Here is his official biography. Please visit his campaign website and support his candidacy.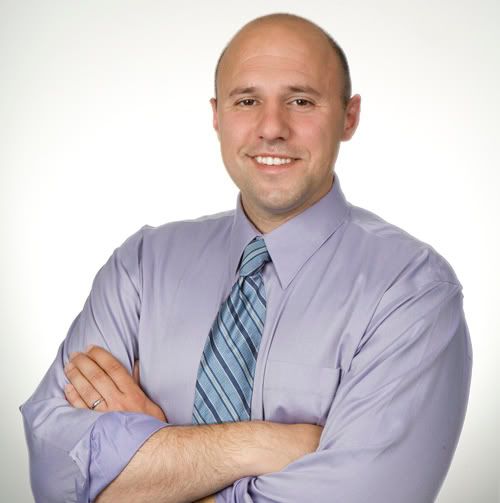 Moise 'Mike' Waltner was born and raised in Erie, Pennsylvania. Mike's family has worked in Erie for three generations as iron workers, window washers and food service providers.
Mike was raised by his mother Maryann and his grandmother Marie, who both sacrificed to give him opportunities they themselves never had. Mike's grandmother Marie owned JoMar restaurant in downtown Erie for 20 years, and worked as a labor organizer for the hard working people of the city. It was Marie's firm faith, conviction and spirit that had a profound influence on Mike as a young man.
A Call to Faith
Since he was thirteen years old, Christian faith has been an important guiding force for Mike, which led him to pursue theological studies. He holds a B.A. in Religious Studies from Penn State University and an M.Div. from Union Theological Seminary in New York City, an affiliate of Columbia University. Mike is committed to broadening the dialogue on faith and politics. He has lectured on World Religions at Fordham University. In addition Mike's expertise on faith issues is sought by numerous news organizations commenting on religion and society. He has appeared on ABC, CBS news as well as international media.
Mike's plans of entering ordained ministry changed, however, after September 11th, 2001 when he ministered at Ground Zero, praying for the victims and comforting their families. At this moment Mike realized our unique place in history and the changing needs of the world. He understood his calling to be one of community involvement and public service, and that the world would be best served by responsible and moral leadership and practical solutions.
Putting Faith into Action
Mike pursued his call to public service by working with community and religious leaders in New York City to address the important social issues that cut across all political, racial, ethnic and class lines. As Director of Operations at the Interfaith Center of New York, he was able to help these communities tackle major issues such as health care access, poverty, domestic violence, mental illness, housing, immigration and substance abuse. Mike pioneered community programs with the NYPD, the Unified Court System and the New York BAR Association that continue to build relationships between community leaders and the justice system.
Mike realized that he could use his skills as a bridge builder and his expertise in bringing people together in the service of his hometown. Therefore he returned home to be closer to family and friends and to give back to his community. Mike lives in Erie with his wife Heike, and works at the Cathedral of St. Paul doing community outreach and working with youth. Mike's mother Maryann also lives in Erie and works at a gas station convenience store.
A Plan for Change
Mike is running for Congress because he cares deeply about the future of our region and the nation. He knows that we must act now if we want to secure that future. Mike has a new vision of government: he believes that our leaders have the moral obligation to move America from the present era of debt and broken promises into a new era of real investment in our people:
::: We must begin by bringing the Iraq War to a responsible conclusion and promoting strong international cooperation. 

::: We must keep our promises to seniors
: by protecting Social Security and reforming Medicare
::: We must invest in a strong middle class at home
: by reforming our health care system

: by improving education and training our workers to compete in the 21st Century economy
: by introducing honest trade reform
: by investing in high-tech industry and renewable energy
::: We must invest in the next generation of Americans
: by adequately funding our public schools and increasing financial aid for higher education
: by reducing the burdens of student loans and credit card debt

"This vision is within our grasp. We have tremendous assets, namely our people, our natural resources, and our values. We have a proud past and a bright future. I am so thankful for everything that I have received over the years from my community - my work ethic, my values, and the support of my friends and family. These have taken me far in life. I feel that is time for me to give back."