A church full of concerned people turned out in Reading tonight to urge Congressman Jim Gerlach to be brave and Take A Stand against the war in Iraq. His representative, Rita Weinhoffer, left just as I got there at 7 pm. She neglected to listen to Chris Fegley speak about the terrible toll PTSS has on the returning soldiers and the price we'll pay as a society for their lack of treatment. She missed Celeste Zappala's always moving tribute to her son Sherwood Baker who was killed in Iraq for nothing. She didn't catch Matt Ross' tales about his service in Iraq as a soldier.
Gerlach's representative stayed just long enough so they could say they sent someone, no longer.
The event was put on by Americans Against Escalation in Iraq, the Coalition for Peace Action, and Pennsylvania Action. I saw a lot of familiar faces and some new ones also. It's always great to see new people getting involved. Unfortunately it's at the continued cost of people dying. As Celeste Zappala pointed out 289 soldiers have died since the last war appropriations bill was passed. No more funding means no more war, and, as she said, it really is that simple.
Update: eRobin has a great article about the event here.
Matt Ross, who was part of the original invasion force, made several important points:
"We didn't need to go to this war."
"We lacked a clear objective."
"Our Commander In Chief is divorced from reality."
"This war is contrary to our country's ideals."
The Message to Gerlach: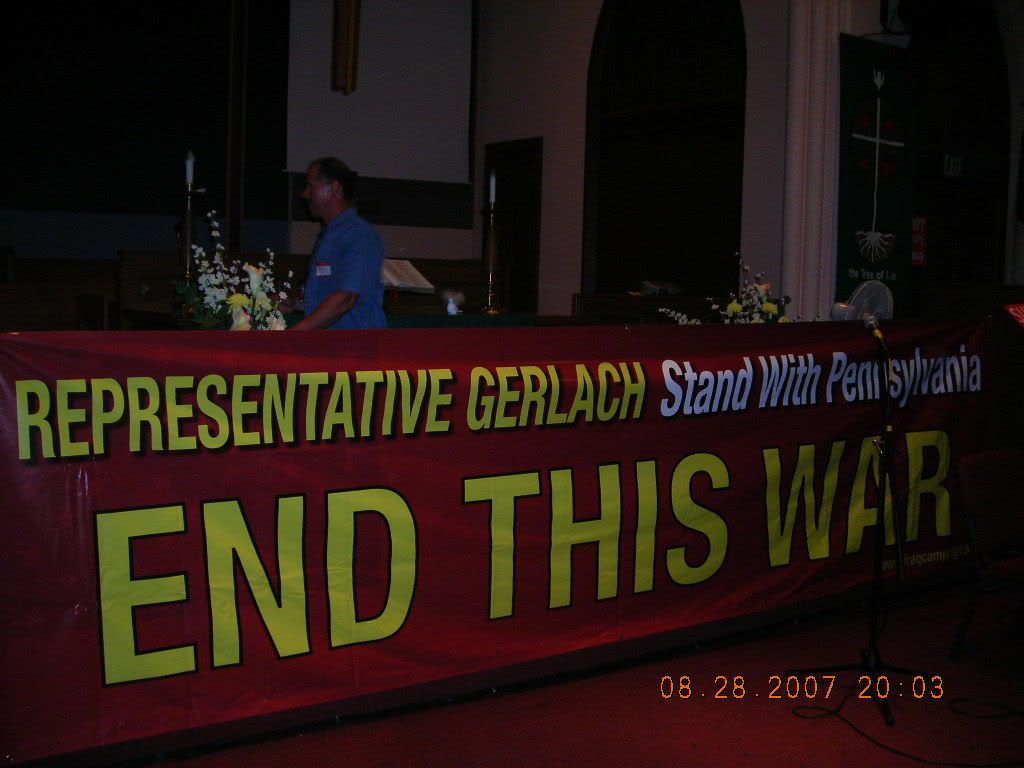 Celeste Zappala, Matt Ross and Chris Fegley: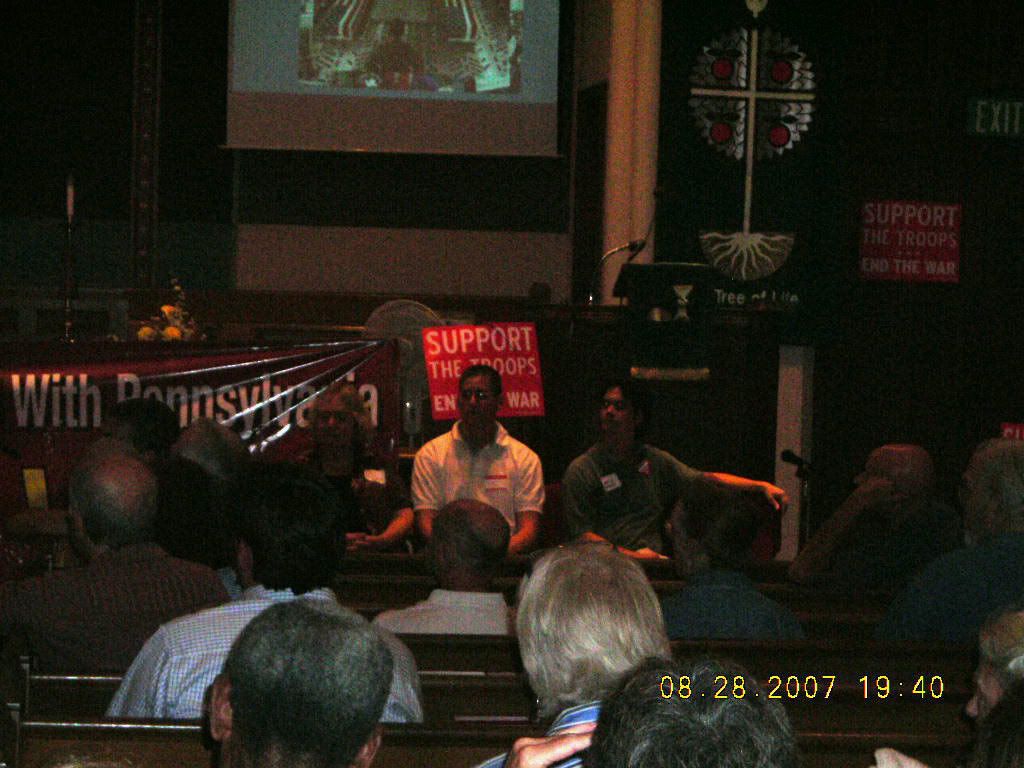 Celeste Zappala of the Gold Star Mothers: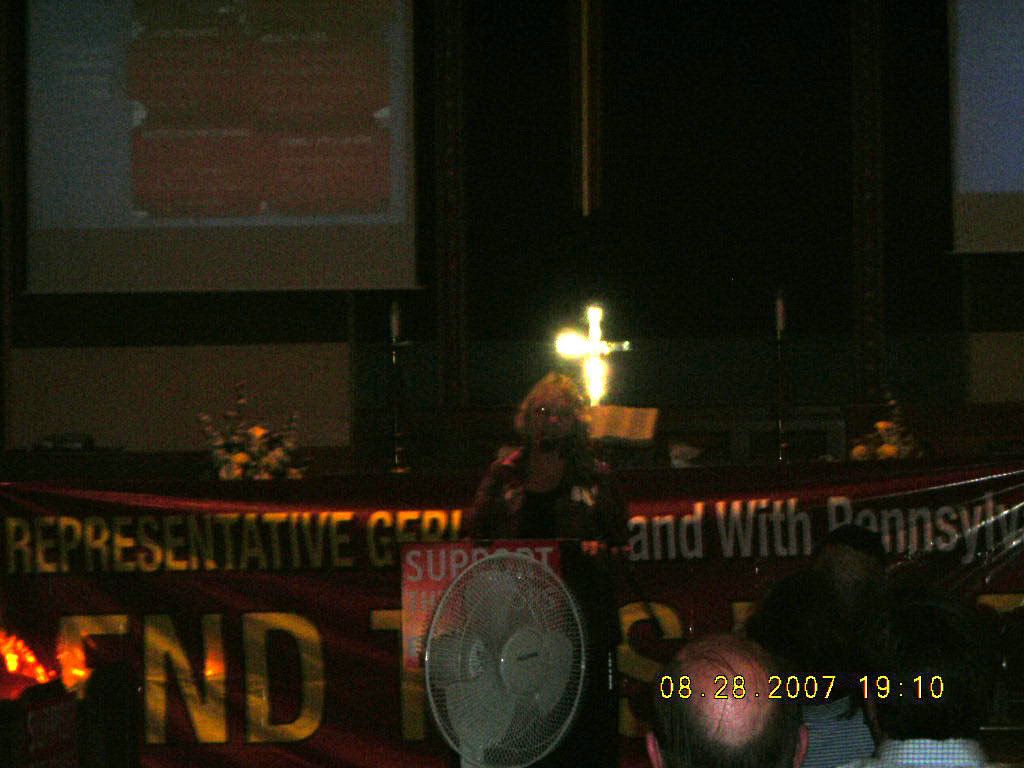 Joe Conway speaking:

Rev. Nick Camacho and Matt Ross: