This is the first of a series of profiles I'll be doing about our candidates for Supreme and Superior Court. Most voters go to the polls with little knowledge about judicial candidates in spite of the critical role they play in our lives, our rights, and our Commonwealth. Judges are elected to ten year terms and then face the voters again in retention elections.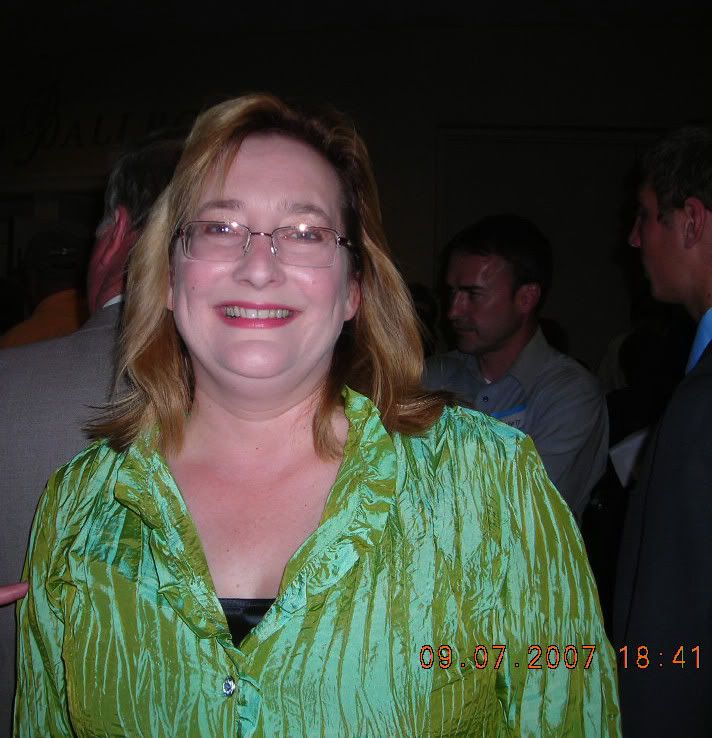 There are five positions open this year, two on the Supreme Court and three on Superior Court. I'll do a profile on each of our great candidates. Debra Todd is the first and I must say I've gotten to know and really like her. She's a fantastic candidate with a strong judicial record. She is "highly recommended" by both the Pennsylvania and Allegheny County Bar Associations. She graduated from Chatham College and the University of Pittsburgh Law School (a transgression I have pardoned her for as a PSU alum). She has sat on the Superior Court (they handle appeals from County Courts of Common Pleas) for seven years after an eighteen year career as a trial attorney. She also holds a post doctoral degree from the University of Virginia.
Her community involvement has also been stellar. She is a Board member of Pittsburgh Action Against Rape, a volunteer in her church where she has been a Sunday school teacher and choir soloist, served as advisor/coach to the Seneca Valley Intermediate School's mock trial team, and many other community interests. In this video you can hear her talk about the importance of the Supreme Court an the issues involved. She would be the first Democratic woman to be elected to the Pennsylvania Supreme Court and I heartily endorse her candidacy.
You can help elect Judge Todd by volunteering for her campaign, contributing funds so she can get her message to voters, and talking to those you know about the importance of these elections and her superior qualifications and credentials. The Supreme Court is the ultimate appellate judicial body for Pennsylvania. If Roe V. Wade is overturned the issue of women's reproductive rights will fall to each individual state. The Supreme Court will be the final arbiter of what's legal and what isn't and whether Pennsylvania will revert to the bad old days of back alley butchers.
All five Republican judicial candidates have been endorsed by Pro Life Pennsylvania and are anti-Choice.
The other crucial issue which may come before the Court is redistricting. After the 2010 census our federal congressional districts will be redrawn and the extent to which they continue to be gerrymandered will affect each of us. Some of the current divisions and boundaries are simply ridiculous. Who we elect to these two Supreme Court positions will have a direct say in how those districts are drawn.
In an era where our constitutional civil rights are being ignored and routinely violated the Pennsylvania Supreme Court will either be a guardian and savior of our human rights or a partner with the Scalia,Thomas/Roberts/Alito Bush Supreme Court. Electing Judge Todd to the Supreme Court will preserve our rights to free speech, privacy, assembly and all those other rights and privileges we've come to cherish as Pennsylvanians and Americans. She will uphold both our U.S. and Pennsylvania constitutional protections.