Another in our week's profiles of judiciary candidates Judge Musmanno is already a Judge of Superior Court and is running for retention. His original ten year term expires and he is asking voters for a new term. In his capacity as a Superior Court Judge he has participated in over 6,000 decisions and authored more than 2,000 opinions. Prior to being elected to the Superior Court he served as Administrative Judge of the Civil Division in Allegheny County and Judge of the Court of Common Pleas there. He also sits on the Judicial Conduct Board and is a member of the Court of Judicial Discipline.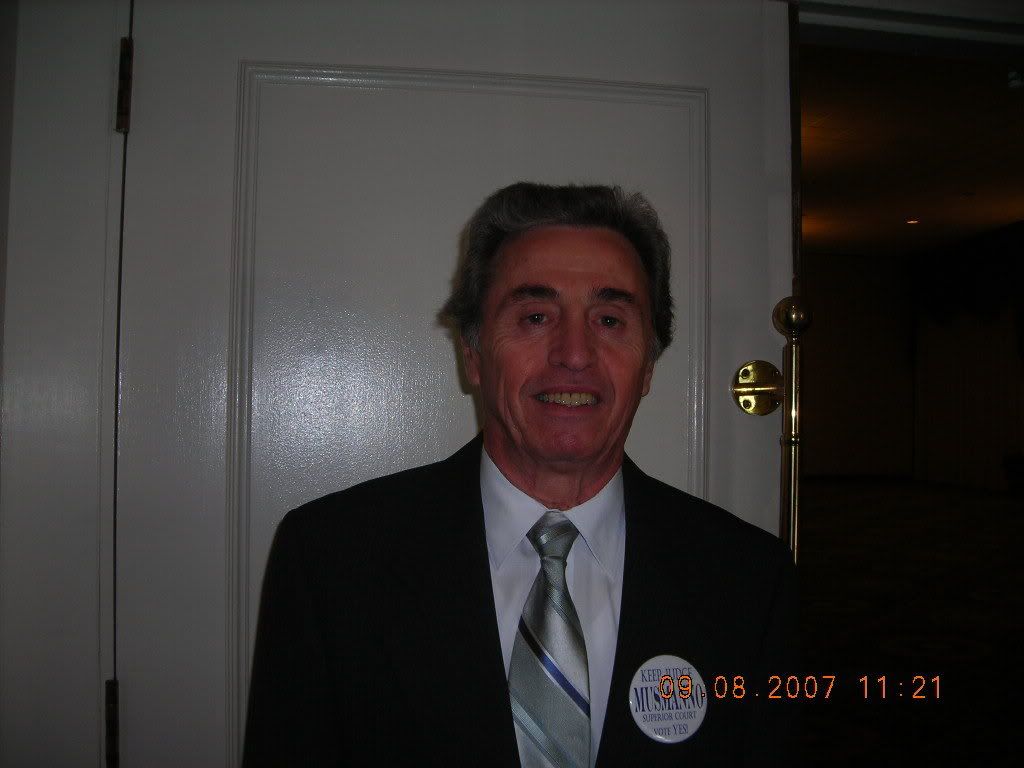 A secret ballot of 7,000 members of the Allegheny County Bar Association gave Judge Musmanno a 91% approval rating in his support for retention. These are the lawyers who appear/have appeared in his courts for years and their endorsement carries considerable weight. The Pennsylvania Bar Association has also supported his retention, saying:
"Judge Musmanno's opinions are thorough and reasoned. He is held in high esteem by his judicial colleagues. He is highly regarded for his intelligence, courteousness, fairness, judicial temperament and professionalism."
John L. Musmanno grew up in public housing in a family of modest means. His is another American success story, someone who made something of himself and now dedicates his life to serving others. He attended college because he won a caddie scholarship and worked his way through Washington and Jefferson College. He graduated Magna cum Laude and was a member of Phi Beta Kappa. He went on to the Vanderbilt University School of Law where he earned his J.D. While there he was Assistant Editor of the Vanderbilt Law Review (a high honor).
Being a baseball and Phillies fan one of his more interesting cases was brought by a fan who was hit by a baseball tossed into the stands by a Phillies outfielder. The fan claimed the ballclub was responsible for his injuries. Judge Musmanno joined Judge Olszewski in a 2-1 ruling that the incident was a normal risk associated with attending a baseball game. Having attended many Phillies games I wish a player had thrown me a ball. Judge Musmanno showed good judgment in this decision. We all know the risks of being hit by balls, bats, gloves and even beers thrown by drunken fans.
When I asked Judge Musmanno to pose for a picture he modestly apologized for not being photogenic. I think the picture came out fine. It's nice to speak with a Judge who doesn't think the world revolves around them as I sometimes see on the local level. I endorse Judge Musmanno for retention and urge everyone to give him another term.