Judge Seamus McCaffery is an American success story. An Irish immigrant he joined the Marines and then became a police officer for twenty years. He began going to law school while working as a cop and became a lawyer and then a Judge. It's an incredible story of dedication, service, and devotion to country. His abilities have allowed him to achieve the American dream but he isn't satisfied simply to live the American dream.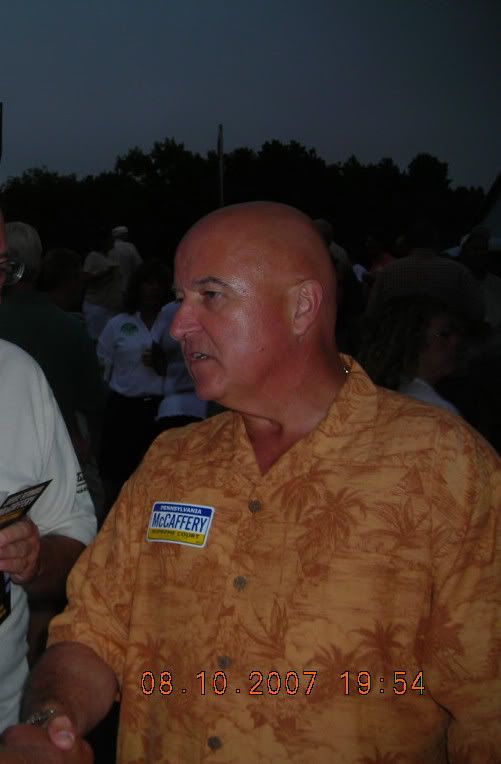 Seamus McCaffery wants to keep giving back to his adopted land. He wants to continue serving the people by sitting on the Pennsylvania Supreme Court. Judge McCaffery has a great website with numerous video clips showing him speaking about his own biography and story. Please visit it and watch this impressive man. After doing so you'll understand why I am endorsing him for the Supreme Court.
It isn't easy for a Welshman like me to avidly support an Irishman (said jokingly). Seamus was born in Belfast, Northern Ireland and graduated from Cardinal Dougherty High School in Philadelphia. He joined the Marines and became a Captain. He transferred to the Air Force in 1985 and rose to the rank of Colonel. The Air Force Association recognized him with the Distinguished Pennsylvanian Award in 1996. He remains in the Air Force Reserve.
As a trial Judge he began the Philadelphia Eagles court where he brought order and justice to out of control Eagles football games. Judge McCaffery enabled families to once again attend and enjoy NFL games in Philly without fear of hooligans. He spent ten years as a trial Judge in Municipal Court before being named Administrative Judge where he oversaw the Municipal Court system. Since then he has served on the Pennsylvania Superior Court where he has served with distinction. He donated his recent pay raise to charity.
Judge McCaffery has been involved in collecting toys for children, serves as an advisory member for the Philadelphia Civil War and Underground Railroad Museum, and is a Board member of both the Vietnam Veterans Memorial Committee and the Pennsylvania March of Dimes. He also is the father of three and grandfather of two.
You can contribute to Judge Mccaffery's campaign here and volunteer here.