I went to Delaware today to cover that state's primary election. I stopped into the State Democratic headquarters and met one of their DNC organizers Kristin Dwyer who was friendly and helpful. She gave me the addresses of both the Clinton and Obama headquarters and also introduced me tot heir State Treasurer. The Clinton office was nearby so I went there first. It wasn't far from my first apartment when I lived in Delaware so it was easy to find.
Hillary's people were in the AFSCME building and the young lady in charge was very welcoming and spent a good bit of time trying to convince me Clinton is the better choice. They had two rooms with several volunteers and I ran into two more outside (see pictures below). Their phone bank room was empty because of a lack of cell phone signals in that part of the building but they had a bunch of signs and the usual campaign materials. They also had offices in Kent and Sussex Counties.
From there I went into downtown Wilmington and Obama HQ. It was on the 9th floor of a large office building and consumed quite a large space. They were doing phone banking on the floor below and at the Longshoreman's hall on the east side of the city. The young man there was also very friendly and showed me around. I got to speak with quite a few Obama volunteers there and at the ILA hall. Some came from various places, Virginia, California and Ohio.
The difference between the two campaigns was stark. Though there was an intense energy at Clinton HQ the Obama operation was vastly larger. They had over 1,000 volunteers helping last weekend when Sen. Obama spoke to 20,000 in Rodney Square. They had 541 volunteers working today and quite an extensive GOTV operation going. It was clear to me which one was going to win and I wasn't surprised to hear the Diamond State went to Obama.
Here were the Hillary phone bankers: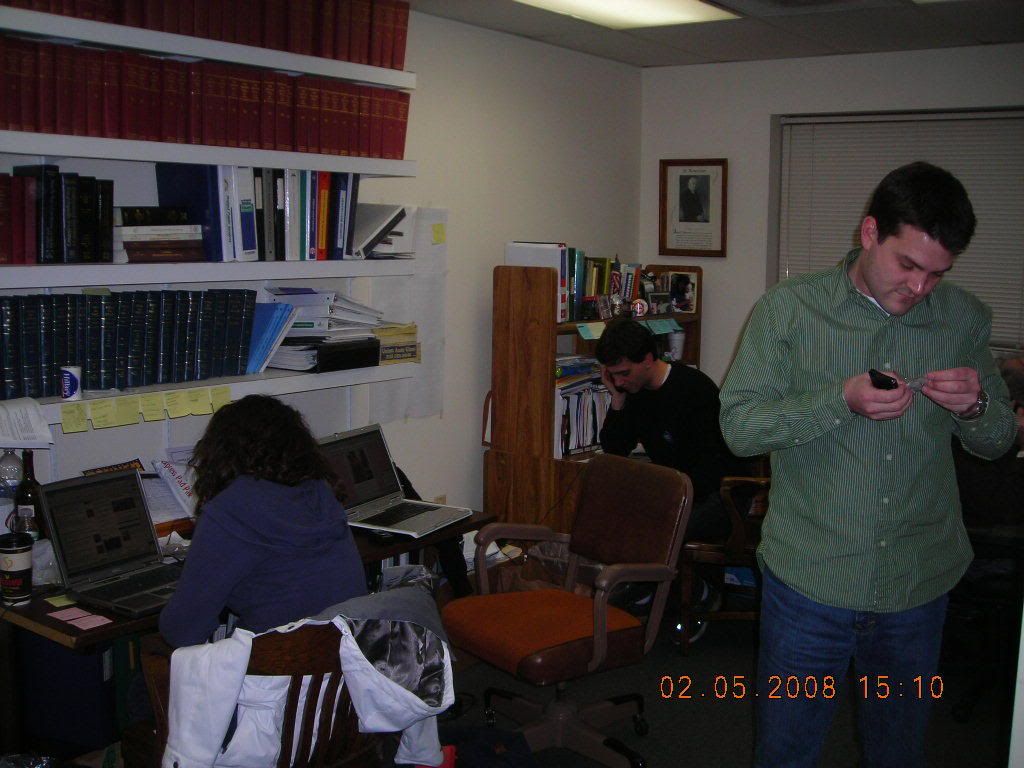 Here were the Obama phone bankers: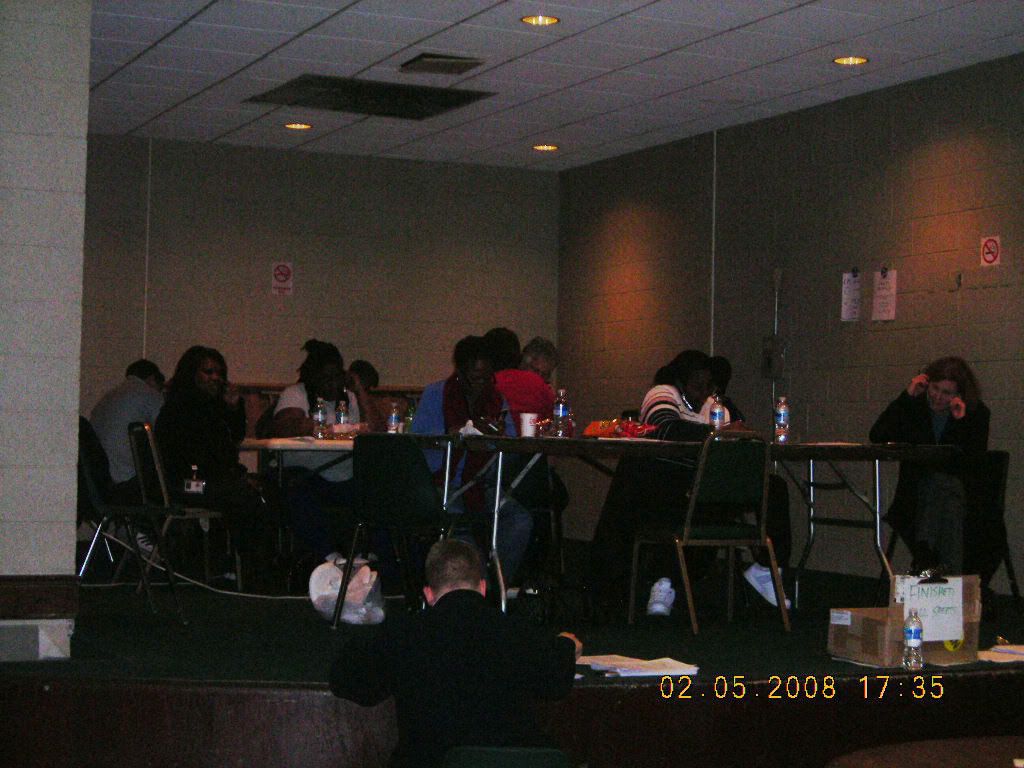 And here: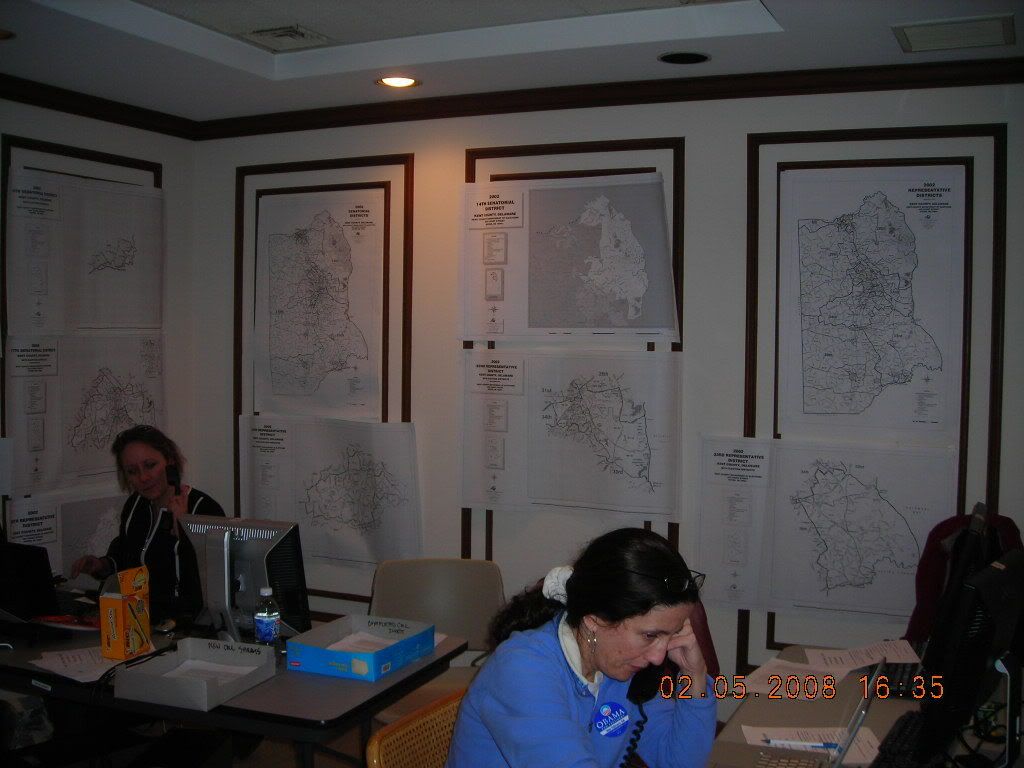 And here...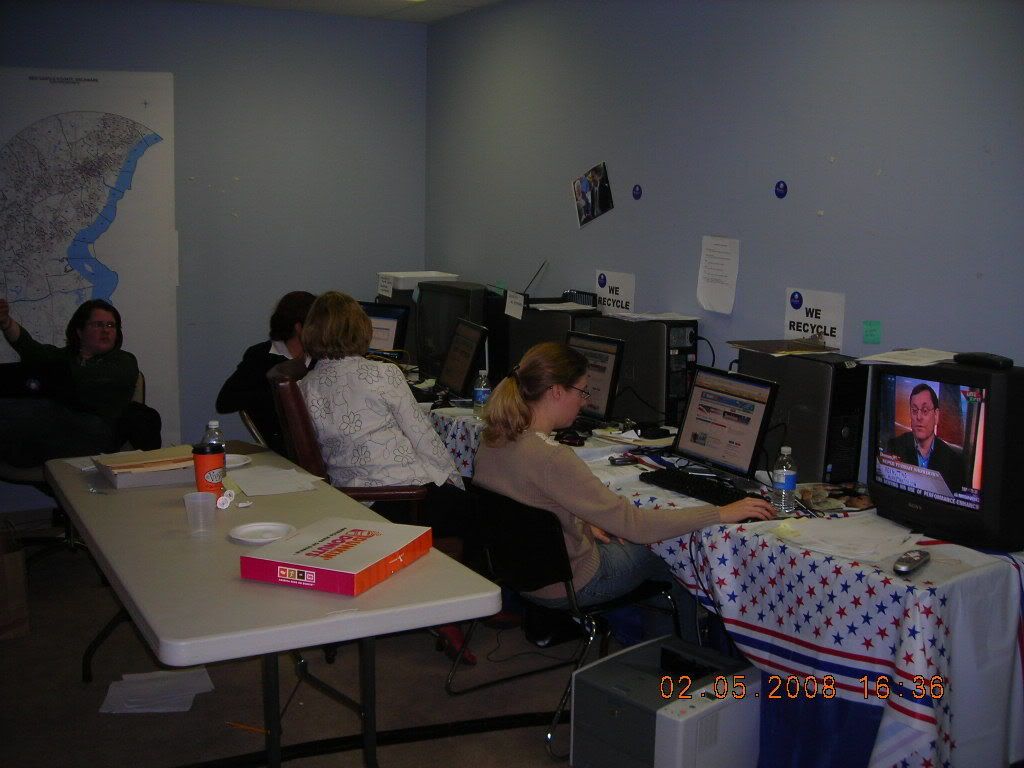 A couple of enthusiastic Clinton volunteers: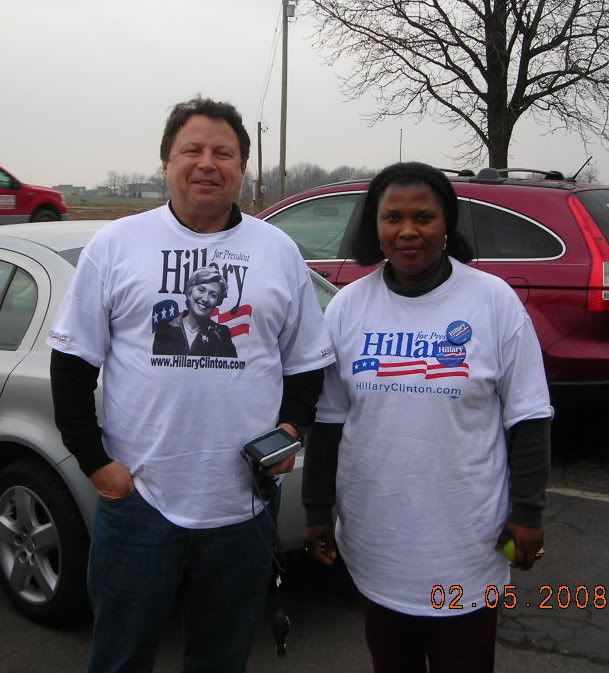 Equally enthusiastic Obama volunteers: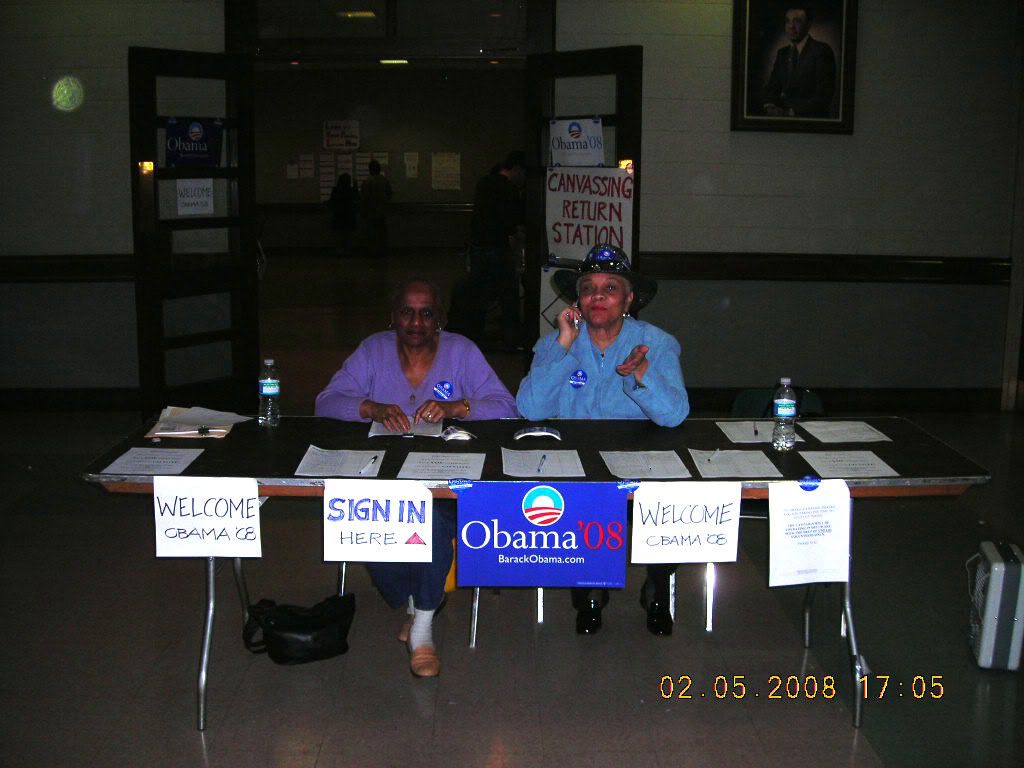 The Hillary campaign simply didn't compare with the Obama effort and he won: